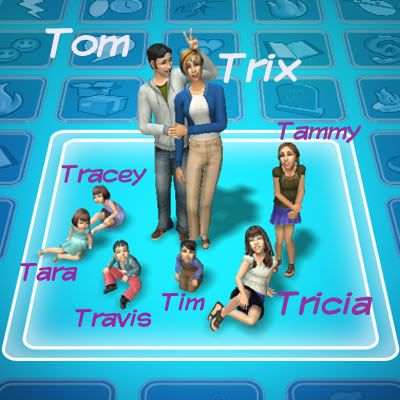 Tom: Hi, I'm Tom.
Trix: And I'm Trix Googler! We're the famous parents of twins and quadruplets! Six kids! SIX!
Tom: This is our life.
Trix: And it's exhausting!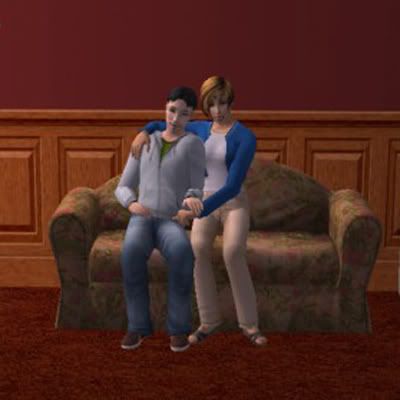 Tom: So there's been a change in our lives.

Trix: Tom is always saying how he likes me with blonde hair, so I got a makeover!



Tom: I didn't mean all stripey like that.

Trix: It's called highlights, honey.

Tom: We had a rough week. All of the quadruplets had stomach flu.



Trix: I was EXHAUSTED making organic soup for them.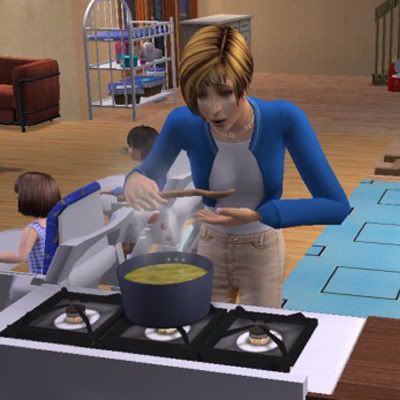 Trix: Thank goodness our friend Patsy, who loves us, came over to do the laundry and watch the kids so I could get some quality time.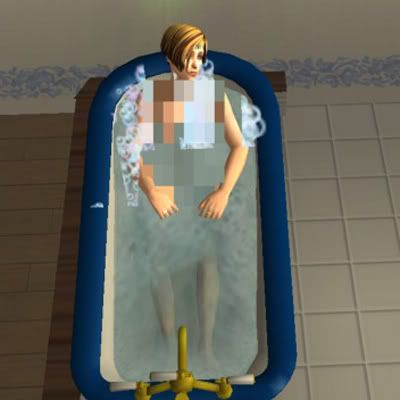 Producer: Can you explain how Tim ended up sleeping on the back porch?



Trix: He puked all over the new blankets in his crib, so I put him where he could easily be hosed off. The cool night air helped bring his fever down. Why are you looking at me like that?

Tom: After the kids were better, we decided they needed a special trip. We live really close to the Marks-A-Lot factory, where quality crayons, washable markers and paints are made. Marks-A-Lot - all the colours of the rainbow!

Trix: So we took the kids there to see how crayons are made.

Tom: And then we went to their activity centre. The kids loved it, and started playing as soon as they entered the room.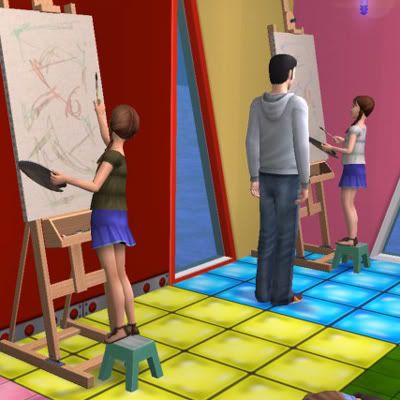 Trix: It was awful! The Marks-A-Lot people should have just entered them into a paintball tournament. Messy stuff EVERYWHERE!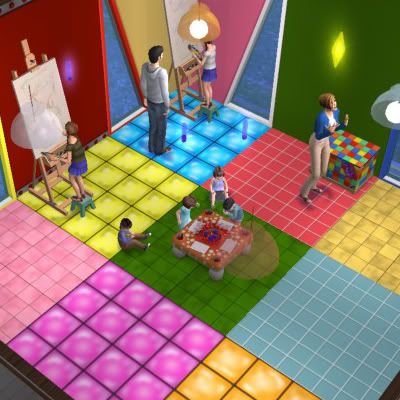 Trix: Typically, NOBODY understood me. Don't they know that one mark on a piece of clothing equals one hour in the laundry room! I was really upset and my dumb husband was ENCOURAGING the children to use that messy stuff!



Tom: I just wanted our children to have fun.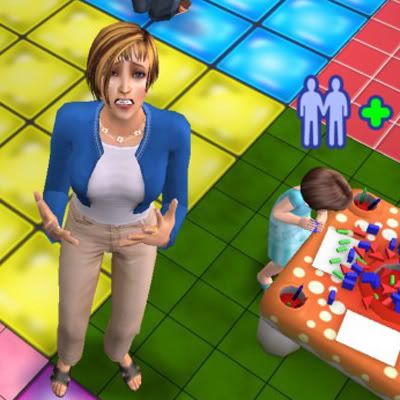 Trix: They aren't allowed to have fun. Not my kids.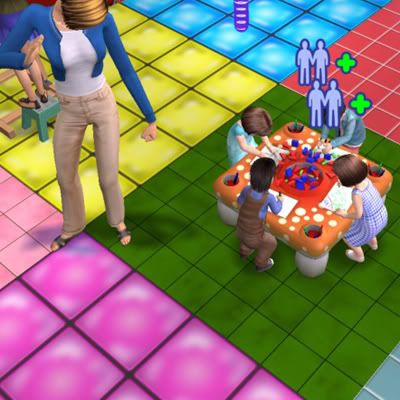 Tom: Trix got a little weird at Marks-A-Lot.



Trix: I merely suggested that everyone put down all those messy things and we could go home and have some really delicious organic fruit juice, from Juice-a-licious.

Tom: The kids preferred the paints and markers. Which everyone knows are washable.

Trix:

"This is YOUR fault! No markers! No paints! No wire hangers!"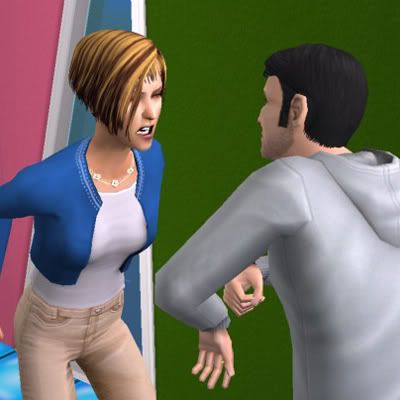 Tom: Tricia got upset because she wasn't allowed to use the paints.



Trix: She has low blood sugar.

Tom:

"Trix, you have got to calm down. We won't get a FREE activity table with WASHABLE markers if you freak out like this!"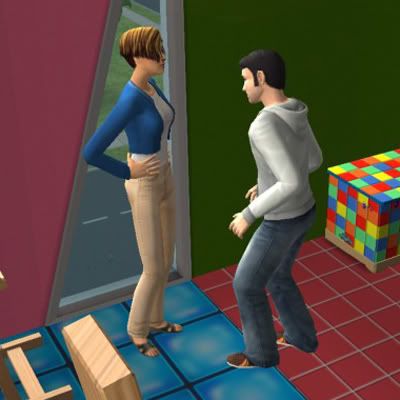 Trix:

"AAAAAAAAAAAAAAAH - did you say 'free'?"



Tom:

"Yes, yes I did. And I promise that if the markers don't wash out, I will personally find a store to replace the clothes for free."





Trix:

"Oh honey!"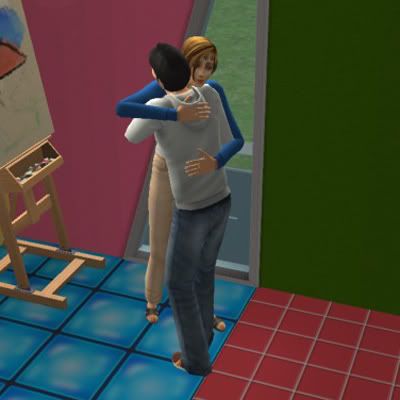 Tara:

"Free!"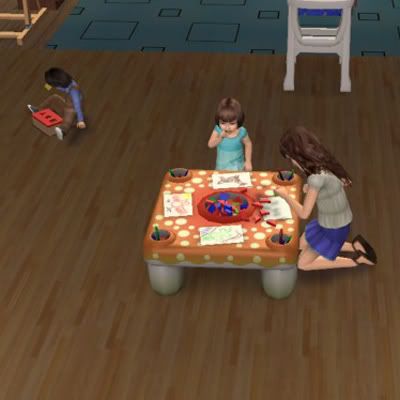 Trix: Her first word!

Tom: The twins were upset about what happened at Marks-A-Lot. Tammy wouldn't speak to us for days.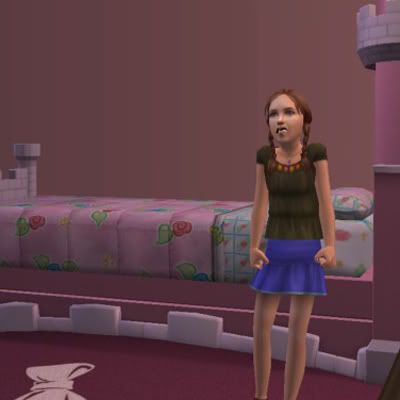 Trix: So we enrolled them in a cooking class, where they could make all the mess they want.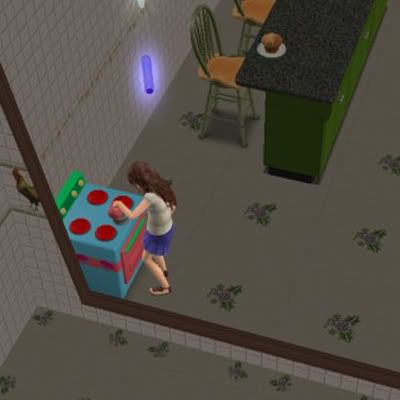 Tammy: We really liked cooking class.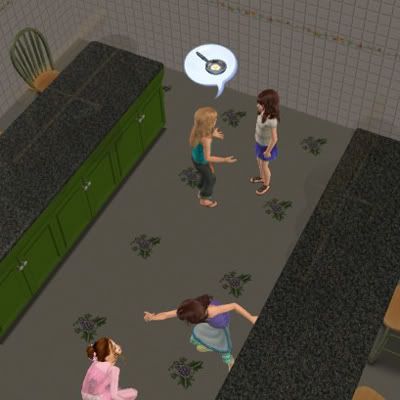 Tricia: We got to play with girls our own age, instead of the babies.



Tammy: We made muffins at home for Mommy & Daddy, but not the babies!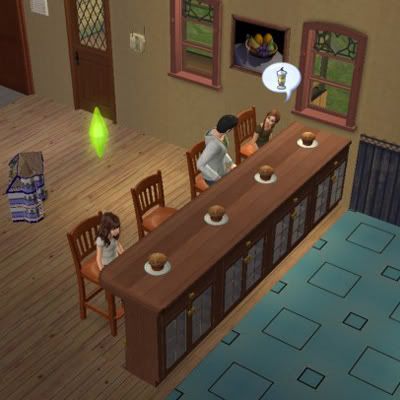 Tom: They were really yummy!



Trix: But not organic, so I threw mine out.



Tom: On our next show, the twins get music lessons!

Trix: And I get earplugs!
Click Here to Read More..