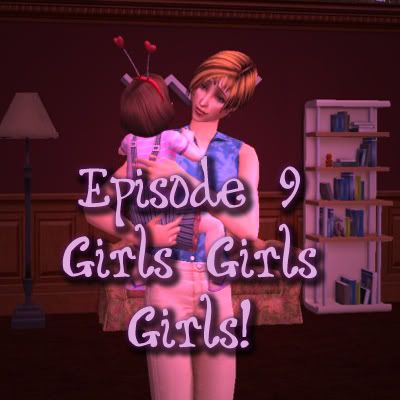 Tom: Hi I'm Tom Googler.

Trix: And I'm Trix! We have six kids! And I'm home!

Tom: You certainly are. Welcome home Trixie!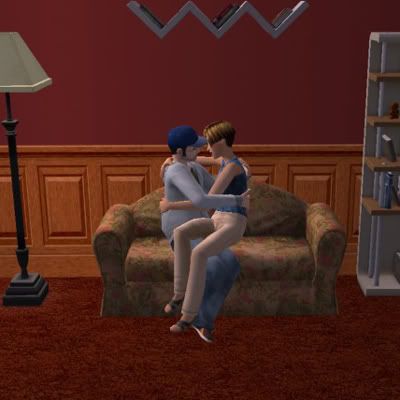 Trix: I told you, don't call me that on camera!

Tom: Sorry. But I am happy you're home and things are back to normal.





Trix: So I came back home from that awful "Trading Spouses" experience, and the house was a disaster!

Tom: It wasn't that bad. Lots of people have dusty baseboards in the basement.

Trix: Not me!

Tom: We did make one change in our household based on our experiences. Some of our regular helpers decided that we didn't need them any more -

Trix: Did they ask me how they could continue helping me? Nooooo!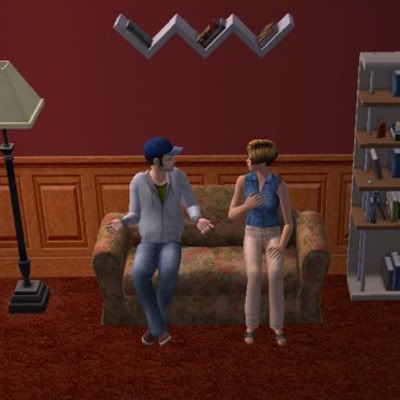 Tom: - so we got a family helper now. Peggy is going to help us around the house with a few small chores.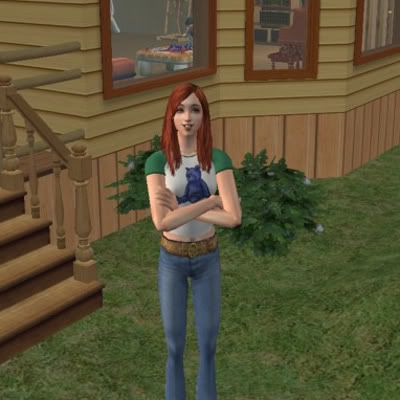 Trix: The kids love her, she's just like family. Except that she's still speaking with us.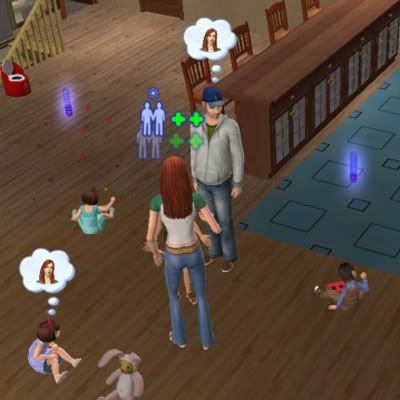 Tom: Our actual family members have decided that they don't want to be involved with the show.

Trix: And since the show is our lives, and our lives are the show, there you go. You can stop emailing us to ask where the grandparents are, thank you. They don't know how to help. Peggy does.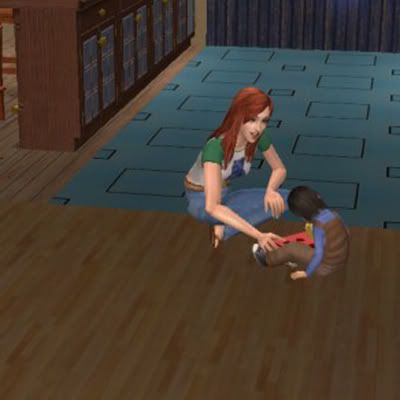 Tom: Anyways, Trix was unhappy with a lot of things when she came back.

Trix: Tom gained 40 pounds! Apparently all they ate was tater tot casserole and orange ice cream. Just like a man.




Tom: So I've joined a gym.




Trix: And I never realized how quickly Tom was losing his hair until I came back. You can see what a baldy he's becoming. It's really impacting his self-esteem.




Tom: Thanks Trix. And thanks for the hat to cover my emasculating baldness.

Trix: Aw honey!

Tom: The kids were happy to see their mother again.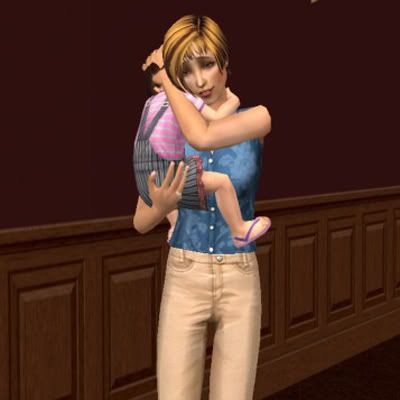 Trix: The producers had an idea of something for us girls to do. They set up an appointment for us to go to a pottery studio. Imagine, me driving with FOUR girls at the same time! I never thought it was possible to handle FOUR children at the same time by myself! I was amazed that I could drive somewhere with FOUR children!

Tom: Imagine!

Trix: Tom, hurry up and put the little girls in the van for me. Quit ironing your shirt and help me!




Tom: Yes dear.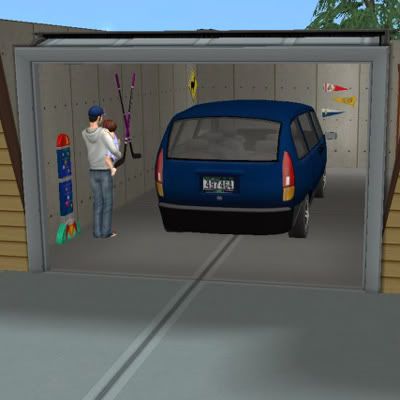 Trix: Do you have to do that instead of helping me? I have to drive to a strange town with FOUR children!

Tammy: My friend Kristy's mom drives with more girls than that all the time, with her soccer team.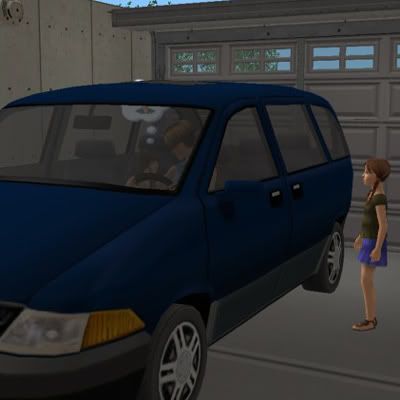 Trix: Does Kristy's mom have TWO sets of multiples? I don't think so. It's not the same. I have six kids, SIX! Seven if you count your father.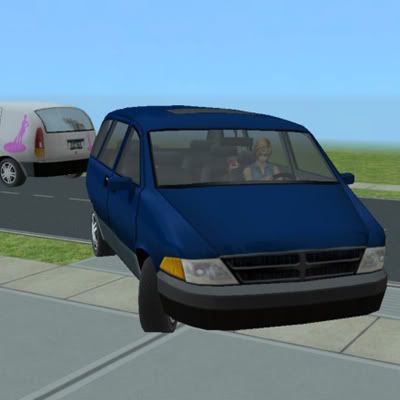 Trix: I don't like messy activities at all, not me. I wasn't looking forward to painting pottery at all. But when we got to the studio and I seen all that there was to paint, I had a brilliant idea!

Trix: You can paint things for me! Won't that be fun, girls?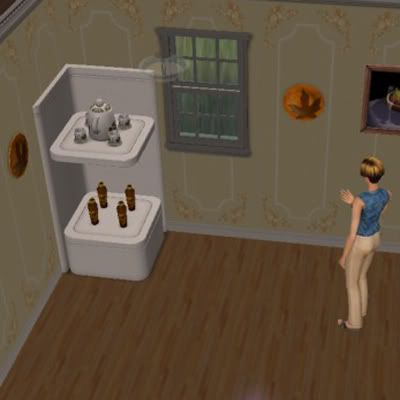 Tammy: I wanted to paint a cat.

Trix: You can paint a cat on a platter! And Tricia can paint something on this sugar bowl! And Tara can paint these tea cups and Tracey can paint this bowl! And I can use these things that you painted for me!

Tammy: How about I paint a tea pot -

Trix: Great!

Tammy: - for Daddy? An Asian tea pot because we're the most Korean.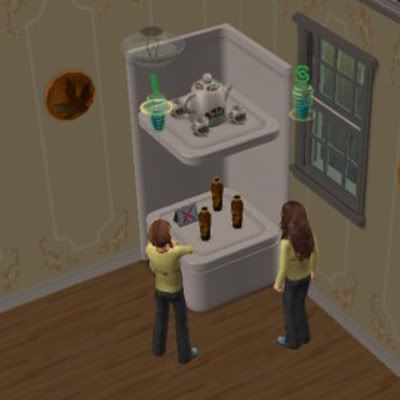 Trix: ... well, I'm sure daddy will share with Mommy.

Tammy: We had a lot of fun at the pottery studio.

Tricia: We wore free aprons and were allowed to be messy!

Trix: I know that I like things a certain way and it bothers the children. so I totally ignored them and focussed on painting my vase, so that they could make a mess.

Tom: How is that doing something with your daughters?

Trix: Hello, they were painting stuff for me! Only Tracey wasn't doing a very good job of painting something I could use.

Tricia: Look, she put her handprints all over the bowl. That's cute!

Trix: Oh Tracey. Oh my heck. Um, you paint the bottom of the bowl, and I'll help you with the rest, okay?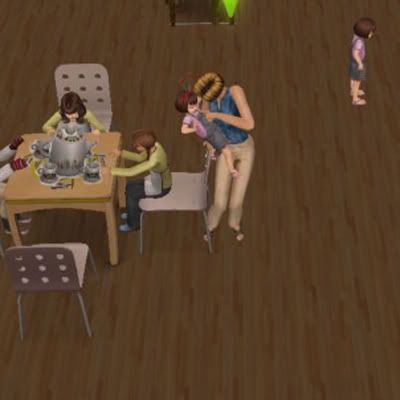 Trix: So I, um, distracted her, and I painted all over her handprints so that that bowl would be something I could display in my home.

Tom: Did you help the other girls?

Trix: No, I did not. Even though Tara painted a purple horse. How dumb is that? But Tricia painted somethng that looked like real art. I was so surprised!

Tom: After the boys and I got back from the gym, we helped set up a surprise.

Trix: Okay we've been getting a lot of emails about this. At the end of every Trading Spouses switch, the wives are supposed to get money to spend to improve the other family, only we didn't get anything because that dumbass Mickey Ben made me leave early.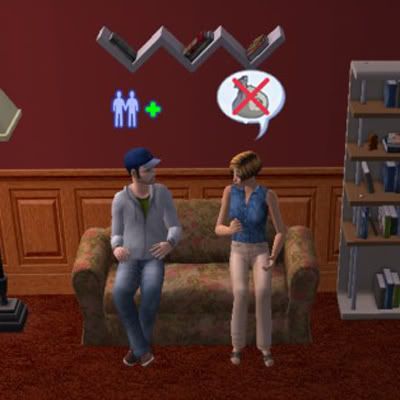 Tom: And we didn't find that acceptable, at all.

Trix: I did not dress like a dork for free!




Tom: So to make it up to us, the network sent over a surprise gift.

Trix: We're home! I drove somewhere with FOUR kids, FOUR! I only got lost once but the camera crew helped me out.




Tom: Come on out back. The network sent over a surprise to make up for that Trading Spouses fiasco.

Trix: Did they give us a POOL?

Tom: No.




Trix: A SAUNA?

Tom: No.

Trix: Camping gear? Are you pestering the network for that again?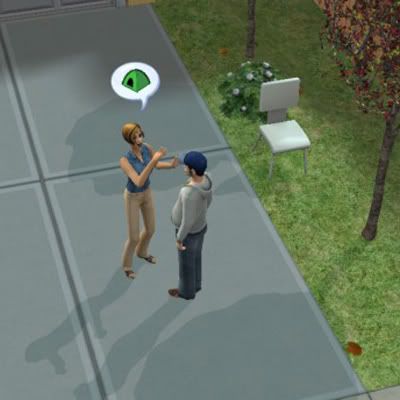 Tom: No.

Trix: What did they give us?

Tom: Playground equipment!




Trix: WHAT!?!

Twins: Yay!

Tom: Its so cool! Look, there are swings and a merry-go-round and a slide and monkey bars! For our six little monkeys!




Trix: Oh my god, look at the mess they made. Did you let them wear boots on my grass?

Tom: Don't you like our new personal playground? Our FREE playground?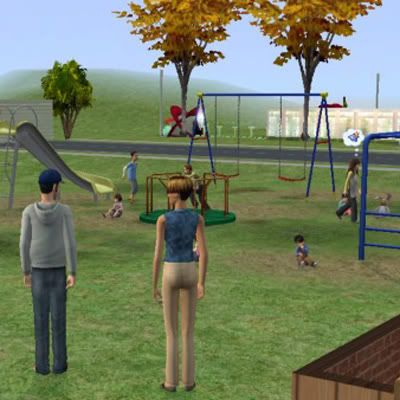 Trix: Oh! Yes, we really appreciate it. I just – I just thought they would give us something that the whole family could use.

Tricia: Push me on the swing Mommy!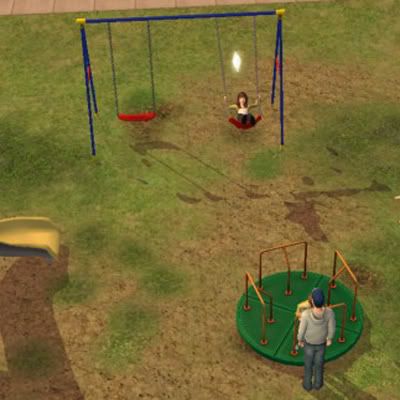 Trix: Ask Peggy to do that. I'm exhausted.

Tom: Some things never change.