Announcer: We interupt our regular scheduled programming with a live update - Esther Goddard, the mother from "17 Kids and Still Makin' Whoopee", is in labour! We join her at the hospital now!

Esther: Get that camera out of my face!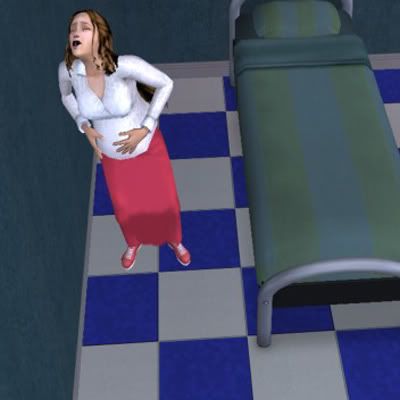 Mickey Ben: My wife is feeling a bit anxious. Please excuse her.

Announcer: Why don't you tell the audience what has been going on in your family since we saw you last?

Mickey Ben: Well, we had to undo the girls' makeovers after that "Trading Spouses" show. They didn't want to go back to the same clothes, but I insisted they had to be modest. So I called in my niece, Naomi.

Naomi: Don't worry, I'll look after them. No piercings, no tattoos.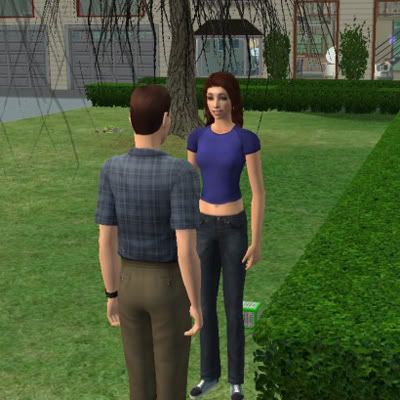 Mickey Ben: Naomi may wear pants and kiss boys that she isn't married to, but we still love her.

Naomi: It was my pleasure to get new clothes for the girls and scrub all that hooker blush off of their faces. I just love my aunt and uncle and all of my cousins and I drop by all the time. I put the fun in fundie!




Announcer: There are the girls now, waiting with their father in the birthing room.

Mary Miriam: Look at us, we're in the 20th century now! And we're growing our hair long again!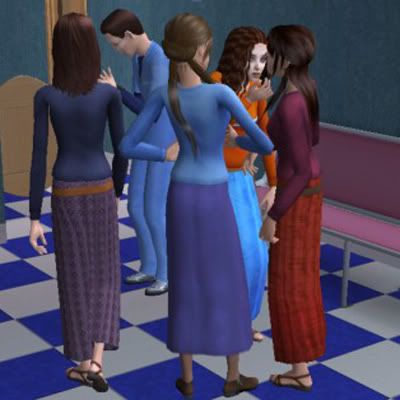 Announcer: Mickey Ben, have you decided on a name yet?

Mickey Ben: Yes, we have, but we won't announce it until the baby is born.

Announcer: How did you decide on a name after 17 kids?

Mickey Ben: We had a family meeting and voted.

Matthew: I think we should name her Mary Tyler Moore! Ha ha!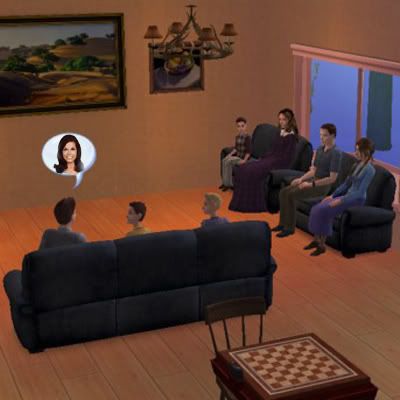 Micah: I think we should name her Mary Moesha.

Esther: That's cute! We celebrate all peoples of the earth, after all. But no.




Mickey Ben: It's too bad you're due in January - wouldn't it be nice to have a Christmas baby? We could call her the Virgin Mary!




Mickey Ben: No?

Announcer: Mickey Ben, how did you get ready for baby # 18?

Mickey Ben: We had a refresher birthing class with our favourite doctor. She's the only one that will try to do a VBAC, Vaginal Birth after a Caesarean, at Esther's age.

Esther: I don't care what the other doctors say, I know what the risks are, I want a vaginal birth. Our Holy Mother had a vaginal birth and that's good enough for me!




Dr Bradley: We'll see what we can do.

Esther: Remember, my vagina has already birthed lots of babies! I can do it again!

Dr Bradley: Class, this is Esther and Mickey Ben Goddard. They're having their 18th child.

Class: Wow!




Dr Bradley: Mickey Ben, please explain how the husband helps the wife get her cervix nice and soft before the big event.

Mickey Ben: Sex! Lots and lots of sex! Boy howdy!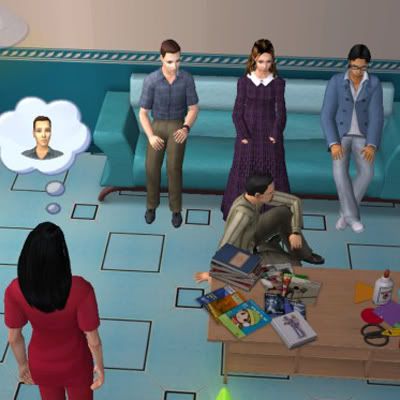 Class: Ew!

Announcer: So when did Esther go into labour?

Mickey Ben: Right after Christmas Eve supper. The boys were outside playing, the girls were washing all of the dishes, and we were enjoying the decorations.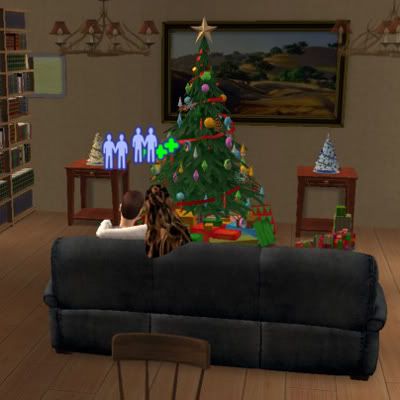 Announcer: And how is the labour progressing?

Mickey Ben: Well, it is going very fast. The baby is in a transverse position so Dr Bradley is going to have to do a C-section after all. They just gave Esther some drugs before they move her into the operating room.

Esther: Oh my heck, I love this stuff! I'm going to have a C-section from now on! Look at the colours!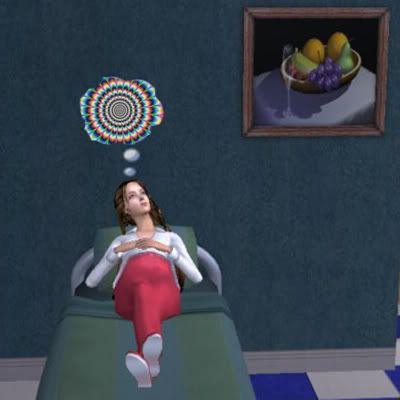 Mickey Ben: I'll have to ask you to leave the room now. It's time for the C-section.

Announcer: Now let's take a short commercial break!

Tom Googler voiceover: Don't miss the New Year's Day "Tom and Trix Plus Six" marathon! All the tears, love taps, and wacky hairstyles that you love to watch! Plus, we give back by donating $1 for each of our children!




Mary Miriam: You can come in now, Mamma is here with our new baby sister.

Mickey Ben: Honey, are you sure you should be standing?

Esther: What, having a baby is hard? I'm ready for the next one! And some more of those drugs!




Mickey Ben: She's a blessed child, born on the Lord's birthday.

Esther: Is it past midnight? Is it December 25 now?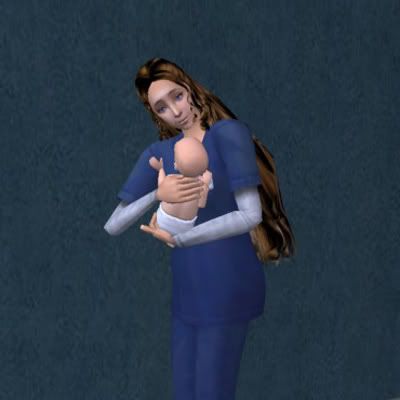 Announcer: Yes it is! What did you name the new baby?

Esther: Merry Christmas Moesha!

Announcer: There you have it folks - the new baby is Merry Christmas Moesha Goddard!

Mark: What?!? That's not -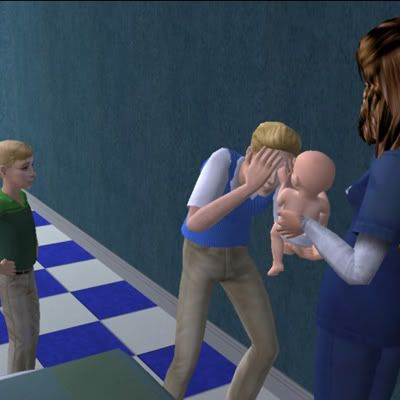 Esther: I love it! Our Christmas baby has a Christmas name!

Mary Miriam: Hey, you should have the next one on Martin Luther King Day!

Mickey Ben: I think we're done having kids now ...




Announcer: We now return you to your regular programming. Merry Christmas!